Staffing & Professional Employers
Decades of alternative risk experience brought to all risk management solutions.
Staffing Companies and Professional Employer Organizations
Nexo Insurance Services understands the unique struggles Staffing Firms can face. The Workers Compensation marketplace is ever-changing, and staffing firms can be substantially affected by these fluctuations. Nexo Insurance Services can provide transparency in this convoluted marketplace. Our specialist team is ready to: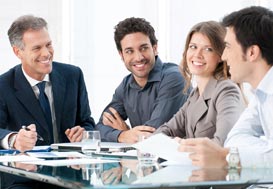 Develop and present alternatives
Provide direct communication and access to carrier underwriters
Request bids from all appropriate underwriters / carriers and negotiate price improvements
Deliver all proposals, terms, conditions, and pricing to your satisfaction
Implement the program and services selected
Provide consistent professional service throughout the policy term
Continually monitor the program to make sure it meets your expectations
Continue to assess your coverage and provide innovative ideas as the risk changes
Develop the strategy for the next policy year well in advance of the renewal
It is important to understand that an insurance and risk management program is not static. And in order to protect your business as it grows and changes, your insurance program must do the same. Nexo Insurance Services is committed to helping you navigate the waters of corporate growth and industry change by maintaining open lines of communication and service to you and your staff.